Staff profiles
Dr Mike Finn
Senior Lecturer in History
I am an historian of post-war and contemporary Britain, with particular interests in British political culture and the history of education policy. At Exeter, I lead the BA Liberal Arts degree programme, and I was previously Deputy Head of the School for Cross-Faculty Studies (Liberal Arts Division) at the University of Warwick.
My teaching interests are interdisciplinary, ranging from history to sociology and political science, and I have also published across disciplinary genres. I have recently published a short book on British Universities in the Brexit Moment, which appeared with Emerald in early 2018, and I am in the final stages of completing a monograph for Palgrave on Anthony Crosland, namely Socialism, Education and Equal Opportunity, which will appear in 2021. My next project, Empire State: British political culture in the age of neonationalism, is under contract with Routledge. In 2015 my edited collection on British education policy, The Gove Legacy: Education in Britain After the Coalition (Palgrave Pivot), was named Education Book of the Year by Schools Week.
I have held Fellowships at Oxford (Lady Margaret Hall), and Cambridge (Magdalene) in addition to teaching at the University of Birmingham, Liverpool Hope University and the University of Warwick. I have also worked in Westminster as a political adviser and speechwriter, and I have appeared widely in national and international media as a commentator on British politics. I have a keen interest in sport, and am South West Regional Chair for Basketball England.
Research interests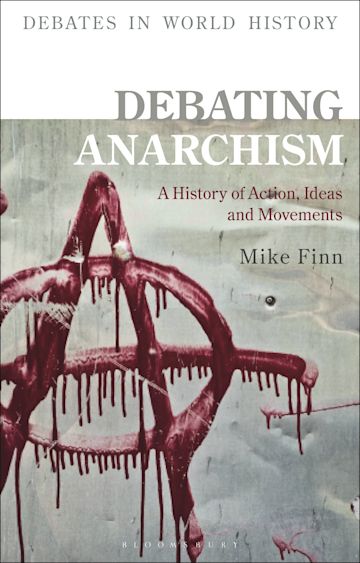 I am an historian of the revolutionary left, specifically anarchism as ideology and movement(s) since the mid-ninteenth century. In addition, I have scholarly interests in post-war and contemporary British political culture, and the development of education policy in England since the late nineteenth century.
Research supervision
I welcome research proposals from students working on any aspect of post-1945 British history, the history of education in Britain, and contemporary political history, particularly the history of the left and radical social movements.
External impact and engagement
In 2014 I was a contributor to the BBC's World War One at Home project, and I have contributed extensively to media coverage of the Brexit process. In both 2015 and 2017 I was an expert media commentator for a range of outlets on the General Elections in those years, including the BBC and CNN. In 2017 I was a correspondent for Agence-France Presse.
Contribution to discipline
I have peer-reviewed journal articles for a number of journals in history, sociology and political science.
have served as a remote referee for the European Research Council.
I am external examiner for the BA Liberal Arts programmes at the University of Nottingham and at Bristol UWE.
Media
I have appeared widely in broadcast media, including on the BBC, ITV, Sky, CNN, CBC, CNBC, Deutsche Welle, France24 International, TRT World and many others. I occasionally review the newspapers for BBC Breakfast, and am a regular guest on BBC Radio Merseyside's Snelly in the Morning.
I have also written for a wide range of periodicals, including the Guardian,Times Higher Education, The Conversation, LSE Politics and Policy, YouGov and the Yorkshire Post. In 2017 I also acted as a correspondent for Agence-France Presse during the UK General Election.
In 2014 I was a contributor to the BBC's World War One at Home project.
Teaching
I have an interdisciplinary teaching background having held positions in political science, history and education faculties.
Here at Exeter I currently convene the second-year option module HIH2034A Anarchism: Theory, Practice, History and I am module convenor for HISM037 Contested Pasts. I have previously run HIH1136 'Dangerous Woman'? The life and afterlives of Emma Goldman, and for the BA in Liberal Arts was the convenor of the core modules LIB1105 Being Human in the Modern World and LIB2000 Think Tank.
In 2014 I was the recipient of a Student-Led Teaching Award for Inclusivity at Liverpool Hope University, and was also nominated for Most Inspiring Lecturer.
Modules taught